Education Programs Privacy Policy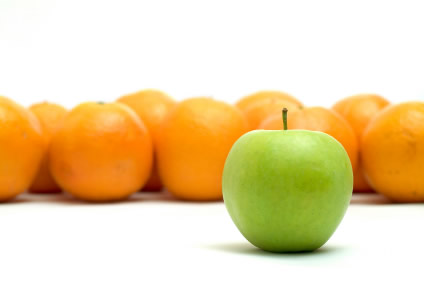 Introduction

At Education Programs, we are committed to protecting your privacy and developing technology that gives you the most powerful and secure online experience possible. This Statement discloses the information practices for Education Program's Web sites, including what type of information is gathered and tracked, how the information is used and with whom the information is shared. This document applies to all educationprograms.com Web sites, including but not limited to www.educationprograms.com, www.parentschildrenanddivorce.com, pcdclasses.educationprograms.com, haccptraining.educationprograms.com, and course.onlinedivorceprogram.com


Information
In general, you can visit Education Programs on the Web without telling us who you are and without revealing any information about yourself. There are times, however, when we may need information from you. You may choose to give us personal information such as your name, address and e-mail for membership level access to restricted documents that are not available to the public. In some cases, your credit card number may be required to order products. It is our intent to let you know how we will use such information before we collect it from you on the Internet.


Last Revised 24 July 2007
Education Programs Privacy Policy
Security
This Web site takes every precaution to protect our users' information. When users submit sensitive information via the Web site, the information is protected both online and offline. When our registration or order form asks you to enter sensitive information (such as a credit card number), that information is protected with the best encryption software in the industry, SSL.

While on a secure page such as our shopping cart checkout, the lock icon at the bottom of Web browsers such as Firefox, Opera, Netscape Navigator and Microsoft Internet Explorer becomes locked, as opposed to unlocked or open when you are just browsing. While we use SSL encryption to protect sensitive information online, we also do everything in our power to protect user information offline. All of our users' information, not just the sensitive information mentioned above, is restricted in our offices. Only employees who need the information to perform a specific job (for example, our billing clerk or a customer service representative) are granted access to personally identifiable credit card information. Even in these cases, credit card information is rarely seen since the process is automated by Secure SSL connection between the Education Programs Web site and Authorize.Net. The only instance the credit card number is actually seen by humans is in the case of an order problem, such as an order flagged by our fraud protection system or an order that has been declined.


Credit Card Warehousing
Education Programs has taken a strict stand against credit card warehousing, the practice of storing credit card numbers on Internet servers. In fact, our software "CartIt" was specifically written with this in mind, storing the credit card number on the server only during the order process; upon that order being approved and fulfilled, the credit card number is extracted from the World Wide Web server database, encrypted, then stored behind a firewall on a NON-public network for record keeping purposes. If you have any questions about the security at our Web site, you can send an e-mail to security@educationprograms.com.


Cookies and Log Files
We sometimes collect anonymous information from visits to our Web sites to help us provide better customer service. For example, we keep track of the domains from which people visit and measure visitor activity on Education Programs Web sites and in most cases, we do so in ways that keeps the information anonymous. We also use cookies to better understand the habits of individual users of our Web site. This is done to provide a better level of service, technical support and to improve our Web site to meet the needs of our users. In some cases, such as account-level access information, this information is not anonymous. We also use cookies to protect you as a user of our Web site. Using cookies is a method of providing a more secure Web experience by preventing your computer from becoming mixed up with another computer. The use of cookies in this instance is to identify you as a unique member of our Web site.


Sharing
In some cases, Education Programs uses contractors to provide specific services, for example, software installation or software support. These contractors may be given access to contact information for the purpose of helping you; this is obviously required. However, credit card information is NEVER shared with any other party other than a third party Credit Card Processing Service.


Links
This Web site contains links to other Web sites. Please be aware that we [EDUCATION PROGRAMS] are not responsible for the privacy practices of other such sites. We encourage our users to be aware when they leave our site and to read the privacy statements of each and every Web site that collects personally identifiable information. This Privacy Statement applies solely to information collected by Education Program's Web sites.


Mailing List and E-mail
From time to time, Education Programs may send e-mail to all members of the Web site. Every letter that is sent via e-mail will include a link and instructions for unsubscribing from any e-mail list. These instructions will include the "exact e-mail address" to which the letter was sent, not a pseudo e-mail address.


Changes to this Statement
Education Programs will occasionally update this Privacy Statement. When we do, we will also revise the "last updated" date at the top of the Privacy Statement. For material changes to this Statement, Education Programs will notify you by placing notice on our home page.